Ask not what you can do for yourself, but what you can do for the planet.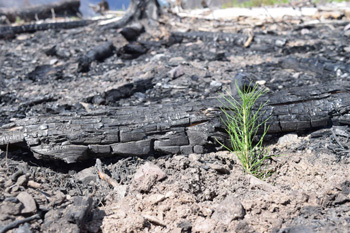 In celebration of Earth Day 2019, Lewisburg Diamond & Gold has partnered indefinitely with the National Forest Foundation (NFF) to plant trees to help restore our National Forests.
Jackie Nanney, owner of Lewisburg Diamond & Gold, has a love for trees and sustainability. She has committed to the NFF 25 trees for every $500+ purchase in the store. The trees will be planted across our National Forest System in areas of greatest need as determined by the U.S. Forest Service.
Your purchase helps ensure a sustainable future for the many resources our National Forests provide to us all - fresh air and clean water, outdoor recreation experiences, diverse wildlife, and places to roam.

Our History
At Lewisburg Diamond & Gold we are mindful of our impact on our planet. All Lewisburg Diamond & Gold diamonds are ethically mined and tracked. The Estate Collection alone has thousands of rescued pieces that are environmentally friendly.
The roots of Lewisburg Diamond & Gold grew here, in the historic Covington Naitonal Bank Building, circa 1910, on Main Street in downtown Covington, Virginia. It was here that a young Jackie Tingler, now Nanny and owner of Lewisburg Diamond & Gold, worked with her parents and siblings in the family jewelry business. Henry and Lyda "Rose Bud" Tingler, Nanny's parents, moved their original small jewelry store from across Main Street to this imposing bank building in 1976. Two years later, in 1978, the retro H&L JEWELRY sign went up on the corner of the building. Here the iconic stainless steel and lettered panel sign stayed for almost 4 decades.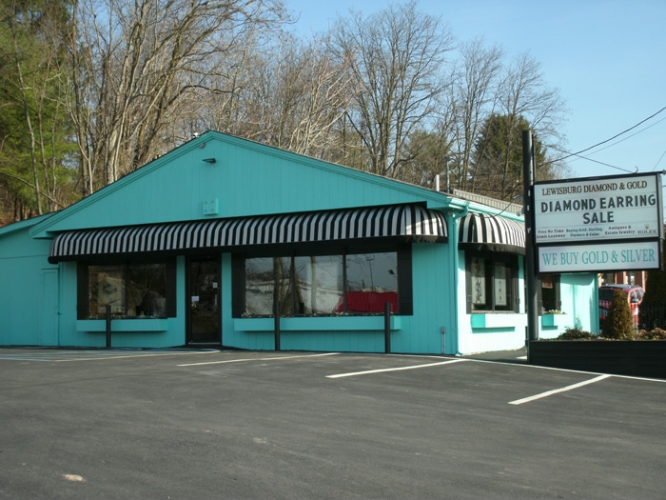 In October of 1998, Jackie Nanney opened Lewisburg Diamond & Gold. has been serving the Greenbrier Valley and beyond with exclusive designer lines and unique antique and estate pieces. We strive to provide the finest quality jewelry and best possible service to everyone. We are a family owned business and as such, we want all of our customers to feel like family and trust they are getting the best we have to offer each time they call or come into our store. Stop by today to find that unique piece that will be treasured for a lifetime.
Donation Request Form